Screenshots
We've received some questions about what PM Archiver really looks like. Here are screenshots for Mac OS X. Click on a picture to get a larger version.
Note that the look of PM Archiver is subject to change.
Photo archive...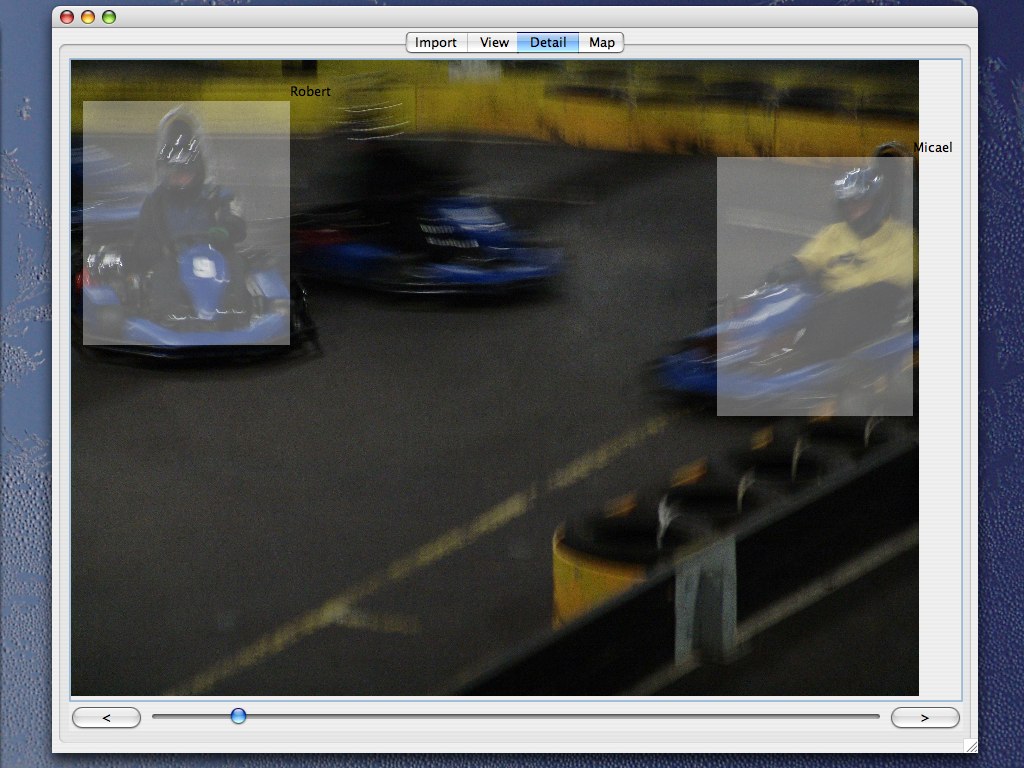 Detail view. The gray areas have been marked with searchable keywords (Robert and Micael).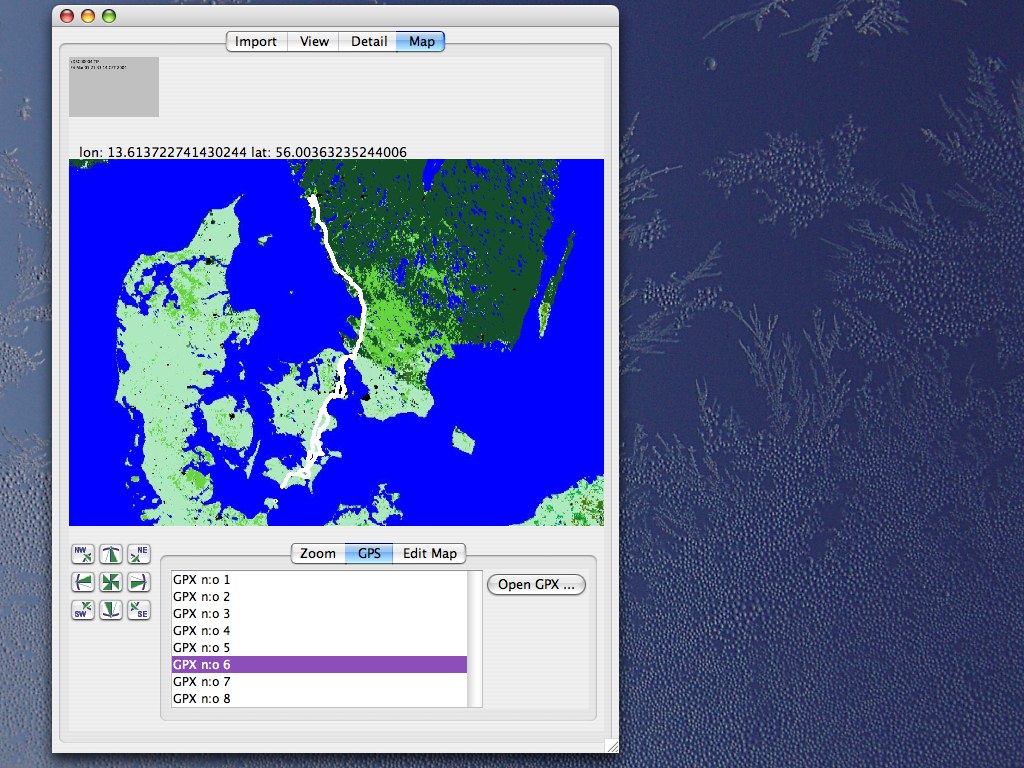 Map view with gps information displayed (as read from GPX file).

About PM Archiver
PM Archiver is a digital photo archive using Microsoft SQL Server 2000.
The application is designed to accomodate many users using a central data store.
Read more about PM Archiver